Dear Patriots,
We are all concerned for those afflicted with COVID 19.  Yes, many of the personal behaviors we have been reminded to use are good practices.  Wash your hands. Cover your cough. Stay home if you are sick.  
That said,  Michiganders are fed up!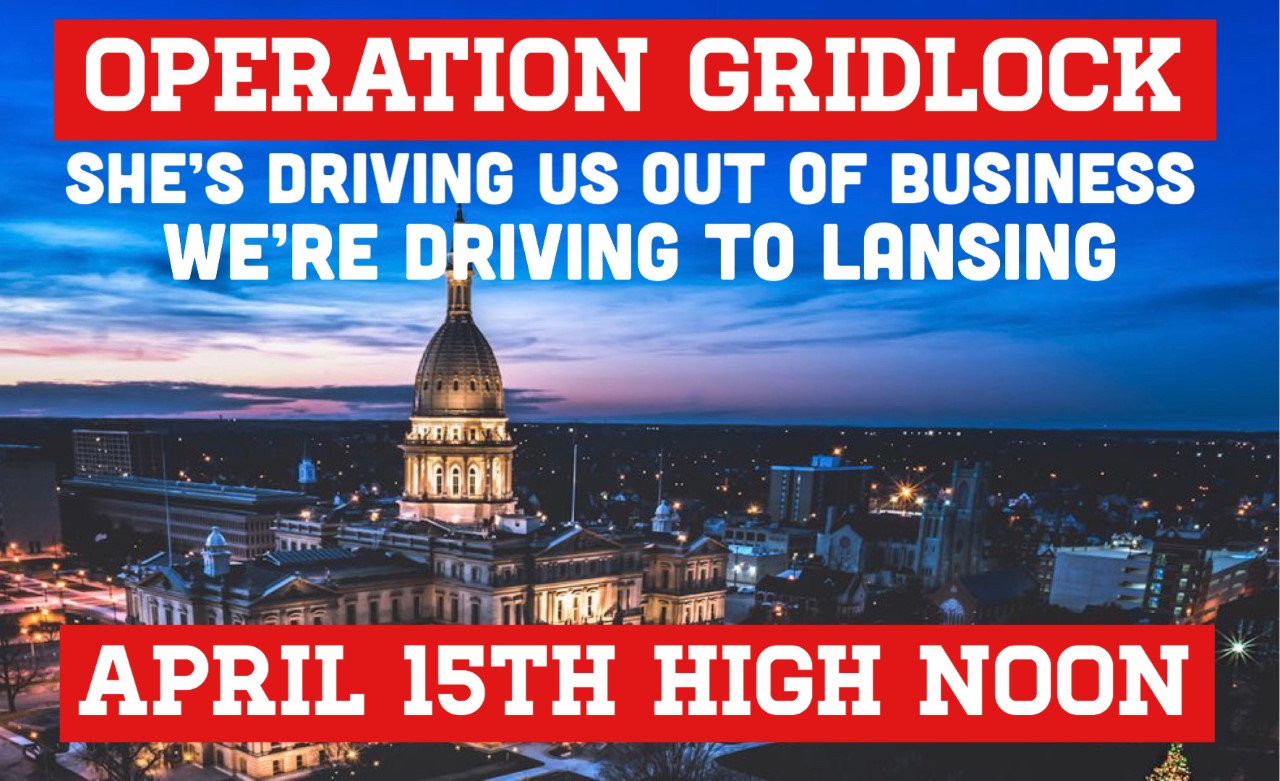 Our Governor and her allies are infecting ALL of us with their radical, progressive agenda.  There is NO reasoned and public plan to promote our overall physical and
Dope stores?  Open.  Abortion clinics? Open. Churches?  Shut down.  Local businesses? Going broke!
Many have asked us: "What should I do?  I will go bankrupt if this continues."
Here is the brutal truth.  Calling your elected Representative, your elected Senator or even the Capitol won't do a THING.  Why?  Those offices are all shut down.  Plus the electeds have clearly "signaled" that they will do NOTHING to oppose this Governor's tyranny.
To "redress our grievances" citizens are reduced to doing one thing: TAKE ACTION IN LANSING.  
People always say: "Conservatives never protest because they are too busy working."  
Well, guess what.  You're not working– so it's time to PROTEST.
Everyone, every citizen, every business owner needs to get out of their house, out of their chair and get in their car, or truck, or anything that is legal to drive on taxpayer funded roads.  Then drive to Lansing to circle the Michigan Capitol Building at 100 N. Capitol Avenue at noon on April 15.   
Come prepared for a traffic jam in Lansing!
Whitmer wants Michigan to be in gridlock.  We plan to give her a gridlock in Lansing!
Stay in your vehicle as the "Whitmer police" will likely be out to enforce social distancing.  That said we need to display our flags, take signs, make noise and
While pushing her progressive agenda, our radical Governor has announced no plan of any kind to restart the economy.  Of course, neither has the Legislature!  Citizens can use Operation Gridlock to let Lansing know that citizens are FED UP and expect better.
To start, our radical Governor needs to treat us like adults (a/k/a taxpayers who fund her JOB) who are aware that we need to take steps to stay healthy.  Apparently, she missed that being healthy INCLUDES having a JOB, opening your business SOONand keeping our Constitutional rights.
There is much to do, but let's start in Lansing at noon on April 15.  See you there!
Share this email with your FED UP friends, family, co-workers and neighbors.   Let us know on our Facebook page that you'll attend.  Or follow us on InstaGram at mi_conservative_coalition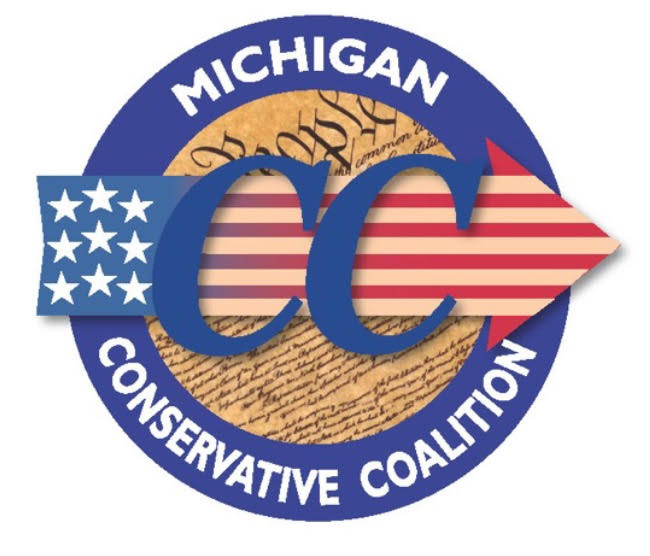 The Michigan Conservative Coalition Team
500 N. Pontiac Trail, Walled Lake, MI 48390                         
616-987-1124       MiConservativeCoalition@gmail.com