Last December we celebrated that Tax Payers had Won! However, we warned it would be a short-lived "victory" and that lawmakers were sure to push this huge tax increase again.  Well it didn't take long.  They ARE at it again!
WE NEED ALL HANDS ON DECK TO STOP THIS!  NOW!
Want to Pay $500 or more in New Taxes?
Now that we have your attention, please read to see how you can stop this HUGE tax increase!
Please share this email [send page link or copy/paste in email] with other like-minded people (who wants taxes for transit?)!
Your legislators are trying to raise your taxes to fund the RTA (regional transit authority).
Yes, you read that right. Even Republican lawmakers are voting to increase your taxes!
Voters in Macomb and Oakland counties opposed higher property taxes for mass transit in 2016 and then again 2018.
But big-government, tax crazed interests are at it again.
Big corporate lobbyists want state lawmakers to get $billions in new property taxes—on your house— for the Regional Transit Authority with House Bill 5229.
House Bill 5229 would allow a Regional Transit Authority to have taxing powers that go around the Headlee property tax caps.  This  Authoroity will allow local taxing units to enter into unlimited loan/bonds without constraints.
Take the market value of your home, divide it in half, and then multiple that number by .005.  So for every $200,000 your house is worth, you can expect an increase of about $1000.   Now do the math on your house.
This could push seniors out of their homes!
New home buyers?  Pay even more in taxes and do so FOREVER.
And for what purpose?  All these new taxes will do is fund more empty buses that you most likely will NEVER use and most likely never even see.
Lawmakers could vote on HR 5229 as early as this week!  
Public hearings? Nope.  Public input? Nope.
Call the House Speaker Lee Chatfield and tell him NO to HB5229: 517-373-2629
Tell him what this will do to your taxes.
Tell him you can't afford more property taxes.
Tell him it is wrong to remove protections of the Headlee Amendment.
Tell him to stand up against the lobbyists and stand with the taxpayers.
Also Call:
Jason Wentworth Speaker Pro Tempore 517-373-8962
Triston Cole majority Floor Leader 517 373-0829
Call these two state representatives on the Committee for Transportation:
Lynn Afendoulis 517 373-0218 and Beth Griffin 517 373-0839 and/or email them.
LynnAfendoulis@house.mi.gov    BethGriffin@house.mi.gov
If you're in Oakland County, attend County Executive David Coulter's Town Hall January 15th at the White Lake Library at 10:30 AM.  The purpose of the Town Hall is to rally your support to increase your taxes!  We encourage you to attend and tell him how unhappy you are with his new tax proposal!
Let your friends and family know! Please share and ask them to share. 
Let's blow up the Lansing phones.
One more thing.  Some may say this does not affect them.  WRONG.  If HR 5229 passes, mass transit is only the beginning.  Under the bill taxes can and will increase using a taxing authority for every problem/project the spend happy elites envision.  Authorities could be used to fund pension shortfalls, more bike trails, environmental clean ups, climate change, blah, blah  etc…..etc….etc….
Help stop this boondoggle! Or be taxed out of your home.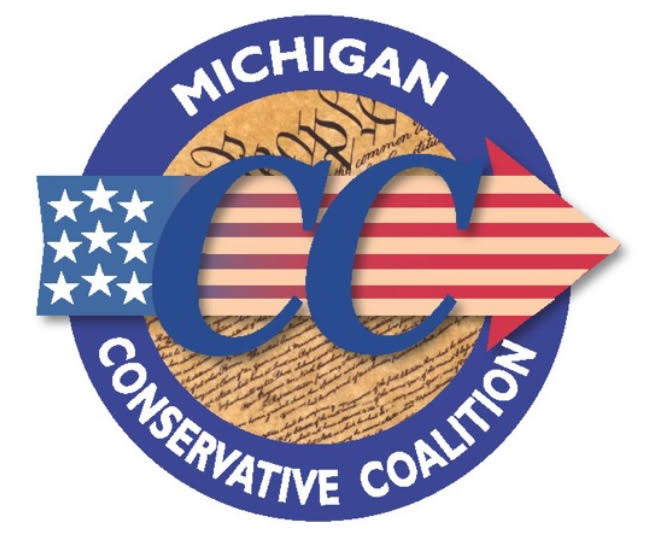 Looking out for you!
Your Michigan Conservative Coalition Team
500 N. Pontiac Trail, Walled Lake, MI 48390
616-987-1124       MichiganConservativeCoalition@gmail.com   www.MichiganConservativeCoalition.com